"As we let our own light shine, we unconsciously give other people permission to do the same." R.I.P Nelson Mandela
A true champion of human rights. Rest in peace, Nelson Mandela. You were an inspiration to every one of us.
Socializing is as exhausting as giving blood. People assume we loners are misanthropes just sitting thinking, 'Oh, people are such a bunch of assholes,' but it's really not like that. We just have a smaller tolerance for what it takes to be with others. It means having to perform. I get so tired of communicating.
I had another one of those dreams in which you live out an entire life in one night, the career, falling in love, kids, growing old. They always leave me mentally and emotionally exhausted in the morning, as if all of the fictional people I loved and all of the experiences I had that night were real.
starbucks cashier: how can i help you
me: i summon hazelnut latte in attack position. i activate the magic card "size grande" and apply it to my coffee. hazelnut latte allows me to special summon a cheese danish from the dessert section and set it in defense position. i set credit card face down and end my turn.
I was one of 151 drummers chosen by Promark to beta test their new prototype sticks, this is a video I made of the testing, I'm very proud of it, enjoy!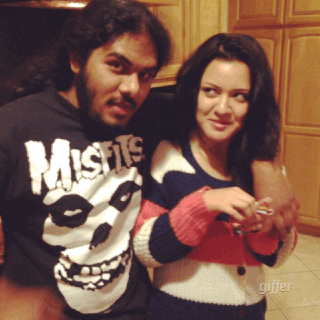 "It's not a picture"
Bob Dylan
—The Times They Are a-Changin
Seems relevant to tonight's government shutdown: 

Come senators, congressmen, please heed the call
Don't stand in the doorway, don't block up the hall
For he that gets hurt will be he who has stalled